_______________________________________________________________________________________

This is a product of Sonny Greer Construction
For Further information

Email:s
onnygreer
@turnkeybid.com


We offer Metal building pricing, Components, Metal building erection, and Turnkey estimates for your entire construction
project.
SONNY GREER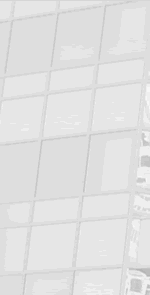 GENERAL CONTRACTOR / METAL BUILDING ERECTOR

We are a Louisiana based General Contractor / Steel Erector specialising in
the installation of pre-engineered metal buildings, crane buildings, metal
building storage warehouses, and metal building office space.


Sonny Greer Construction, Inc. has been in business since 1977.
The company was founded by Leonard "Sonny" E. Greer. Sonny
retired in 2002 and 100% interest in the company belongs to his
daughter Bridgette Greer who has been with the company since
1982. The company was started and still operates in New Iberia, La.
Primary operations include pre-engineered metal construction.
Sonny Greer Construction is a General Contractor specializing in
commercial construction. Primary work is in labor contracts
performing metal building erection for other General Contractors.
Occasionally, a customer will request "design" build construction
requiring us to perform a "turn-key" project. Sonny Greer
Construction takes this project from beginning to completion using
quality subcontractors to perform necessary scopes of work.
It is our intent to place qualified personnel on each job as needed.
By taking pride in our work, the employees of Sonny Greer
Construction have proven themselves as professionals.
Sonny Greer Construction is committed to operating our projects in
a safe manner. The elimination of accidents is a total company
responsibility. The safety of every employee is a matter of greatest
concern that demands maximum effort by every member of our
management team.